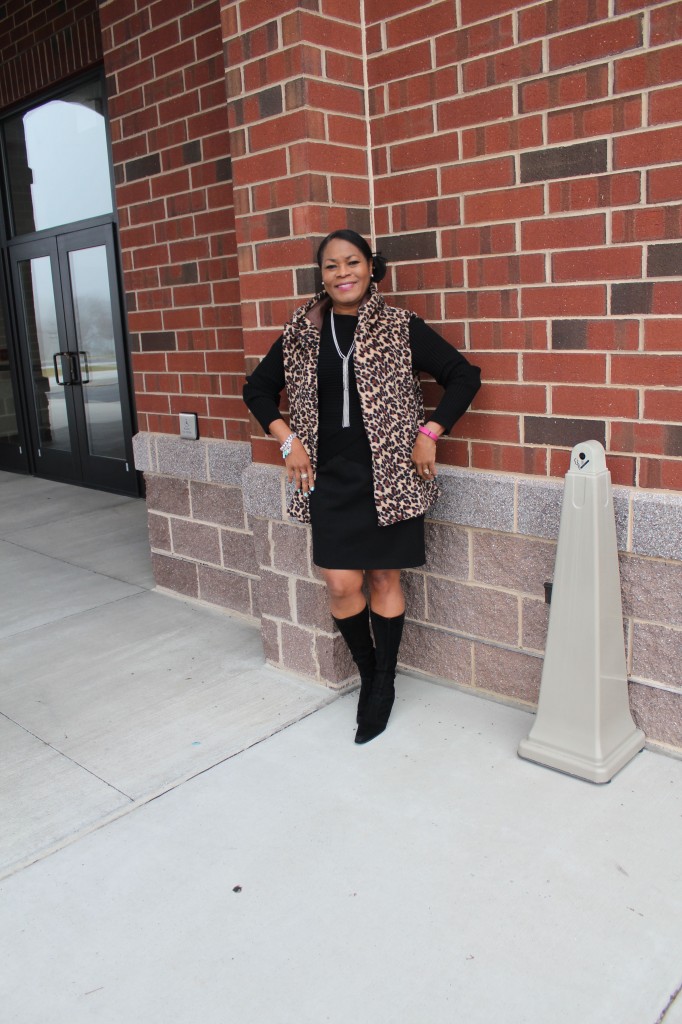 One of hottest trends right now are the oh so chic, leopard prints.  This big-cat print is showing up everywhere in the latest clutches, coats, skirts, tops and scarves.  I am spot-on today wearing a light-weight faux fur leopard print hooded vest by Covered Perfectly.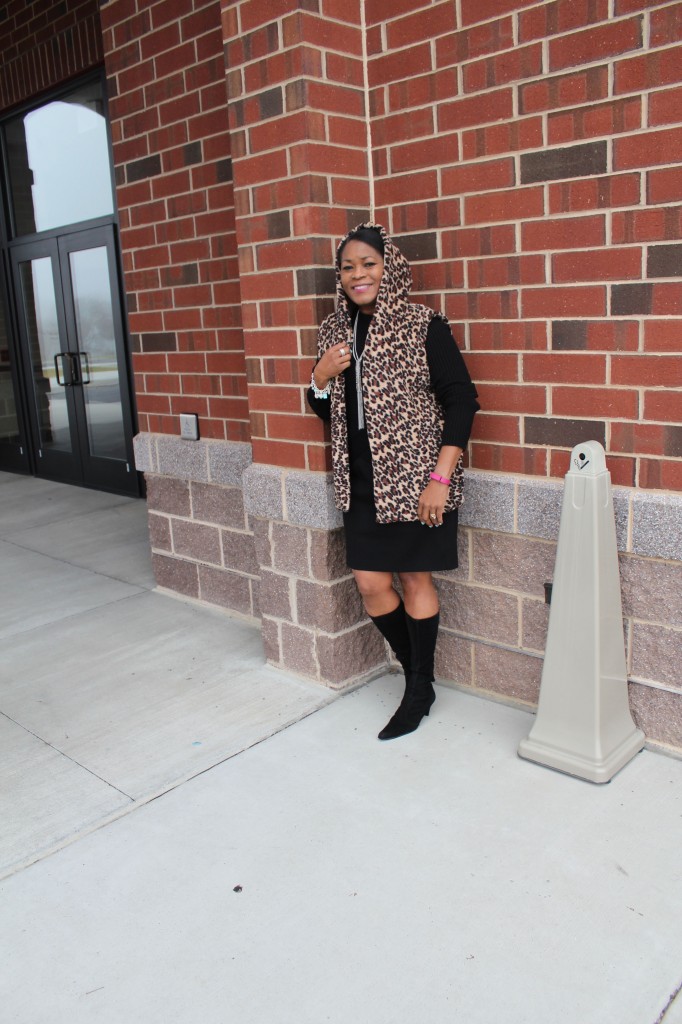 Spot-on is what Pauline Durban had in mind when she created Covered Perfectly apparel for women over 40.   In May 2012  Pauline invested her life savings into Covered Perfectly.  It was out of her personal frustrations with sleeves not covering the unflattering part of her arms, tops too short revealing too much and styles geared toward younger slim bodies.  She began designing her own line of women's tops.
Covered Perfectly is known for it's micro-modal collection of tops. The patented fabric is made of European beechwood, is completely natural and produced in Austria.  The natural composition makes it a breathable and comfortable fabric, which is key for the 40 plus age group.
Since Covered Perfectly launched in 2013, Pauline branched out to include not just the best selling tops but flattering cascading vests as well as faux fur vests. I chose the leopard print hooded vest because I thought it was a fun chic choice, perfect addition to one's wardrobe. And to make it known that Covered Perfectly offers more than just tops. Leopard is having it's moment, I agree with Jenna Lyons, quote about "leopard being the new neutral," pretty much goes with anything. The leopard can take a completely boring plain outfit from blah to fab.
What I love about my Covered Perfectly faux fur leopard vest:
Style: chic
Fit:  very comfortable, lightweight and super-soft fabric
Length: I like the longer length to cover my big bum
It is refreshing to learn more about Pauline's vision for fashion for my age group where we do want to be covered perfectly (pun intended.)  All Covered Perfectly fashions are made in the United States with free shipping both ways.  "When only perfect will do,"  be spot-on with Covered Perfectly use the following 20% off  discount code: AOG (all caps) at check-out.
Thank you Covered Perfectly for the opportunity to learn more about your brand geared for women over 40 actually more like over 50 for me.