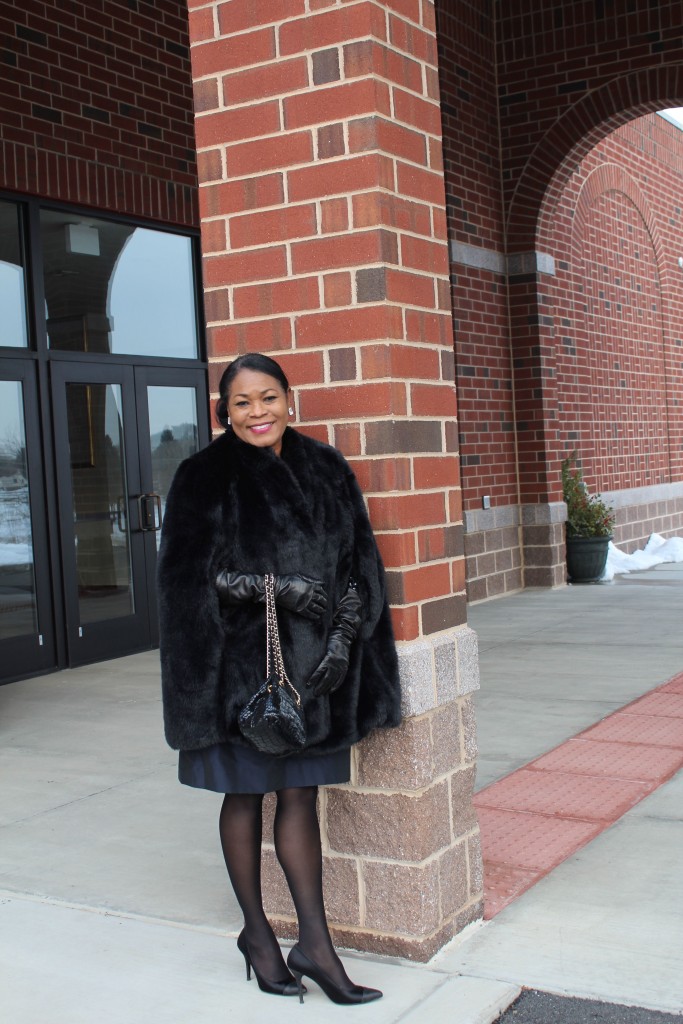 Every four years I take a political plunge with the election or re-election of the governor of The Commonwealth of Pennsylvania.  Last week, hubby and I attended the newly elected Tom Wolf's "Let's Get Started" themed inaugural celebration at the Hershey Lodge and Convention Center.  Interestingly enough, the governor requested a low key event that not be black-tie but celebratory attire. So what is the dress code for celebratory attire?
Just when I thought I mastered the attire for black-tie affairs. That someone, Governor Wolf starts confusing matters with the term "celebratory attire."  What dress code is to appropriate to attend the new governor's low key historic event?
It was easy to attend former Gov. Ed Rendell's inaugural event, the then governor held a black-tie gala with performance by Bon Jovi.  While most recent Gov. Tom Corbett held a soirée with a 22-piece orchestra.  Both of these governors had their late-night inaugural parties at the Pennsylvania Farm Show Complex and Expo Center in Harrisburg.
Tom Wolf, former businessman who won't live in the governor's mansion, now the 47th governor of Pennsylvania chose a different route to celebrate his momentous occasion. Who knew those who attended needed to decipher the dress code to figure out what to wear?
Hats off to the inaugural planners that pulled off the massive undertaking of planning and executing an evening to celebrate with 4,000 people.
Hubby and I commenced the evening by taking advantage of the shuttle from the nearby Giant Stadium parking lot to the Hershey Lodge.  The shuttles quickly boarded guests then onto the ballroom-sized room to house all the outerwear of the attendees.  We were all corralled through security to be wanded, thank God no pat down.
I say all the 4,000 people that attended the event were all on the Great American Ballroom dance floor at once. I recall Katie McGinty, Wolf's chief of state greet my husband and I as she sashayed by us on the dance floor.  Whether Democrat, Republican or other, the dance floor is no respecter of person when it comes to kicking up ones heels.
After figuring out what celebratory dress code meant and choosing not to purchase anything new. I chose one of my Teri Jon cocktail dresses, this navy number is five years old. To amp up my evening look, I wore my new black faux fur cape with my long classic leather gloves. Every girl needs to keep  chic accessories to help propel her into that celebratory mode at a moment's notice.
I found it interesting to see other interpretations of what celebratory attire meant. I saw a few gowns, but mostly very chic cocktail dresses in not just black but fun colors.  A few men wore their tuxedos but most men appropriately wore dark suits.
The $100 a ticket included featured Pennsylvania-themed food served through the night, prime rib, elk meatloaf, pierogies and mushrooms.  Later in the night, snacks included hot dogs, potato chips and ice cream were available.
I don't remember the name of the band for the celebration but they surely kept me on my feet, I was able to get in my 10,000 steps on the dance floor.
Governor Wolf, we the people congratulate you as you get started in new job as governor of the Keystone State. Best wishes and great success in the next four years.